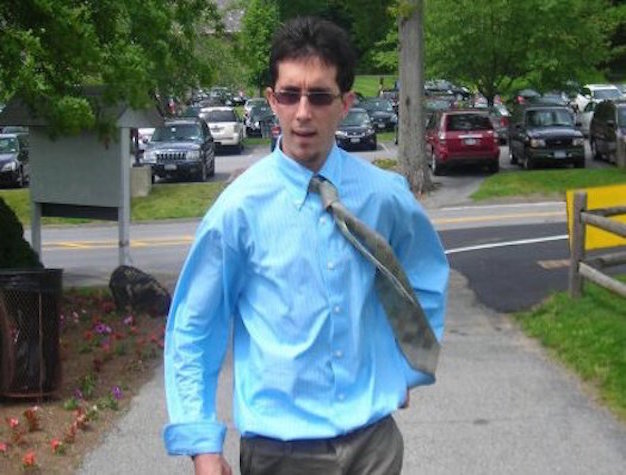 At the age of Seventeen I was involved in a terrible car accident that has altered my life forever. I had to go through many years of rehabilitation to learn to walk again. Since then I created a 45 minute narrated presentation that sends a strong message to NEVER SURRENDER no matter what obstacles are thrown at you.
The fact that I am sitting here and being able to share my story after such a tragic event is truly a blessing. I was the typical troubled teenager that lived in the fast lane. I had lost my father to Brain Cancer in 1999, two years prior to the accident and was very angry at the world. Nothing really mattered to me in life, and I had no dreams or plans for my future. My life was from day to day. I was going to school, but I was suspended more then attending school.
The doctors told my family that I would probably never walk or even be the same person. I had spent over 18 months in the hospital going to physical, speech, and occupational therapy. After 6 months when I started to come around, I had my teachers from my high school come to the hospital and teach me so I could graduate with my class. After being able to live home I continued to go for therapy. When I was strong enough I decided to go to Suffolk Community College and earned my Associates degree from 2005-2008 in a wheelchair, while continually going to the gym. Shortly after graduating with my associates I decided that I wanted to go away to college to live on campus, so I moved upstate to Pace University in Westchester and graduated with a Bachelor's degree in Technology Systems in 2010. Immediately after getting my Bachelors I went to graduate school to further my education in Computer Science from Pace University in New York city in 2012.
After finishing up graduate school, I moved to Long Beach while still doing my internship in New York City. After a year of living in Long Beach I decided I wanted to live down in Florida, for the cold weather was really getting to me. My body contracts in the cold and I knew that my quality of life would be much better in warmer weather.
While living in Florida in 2014 I had a major setback!! My Baclofen Infusion Pump stopped working and I had to be rushed into emergency surgery to have my Baclofen Infusion pump replaced along with the tubing into my spine. Unfortunately, the surgeon did not seal the skin around my spine properly. This caused a spinal leak which was not discovered in the current hospital. I was flown home to New York and I had to have a second spinal surgery to correct the seal. I was in ICU for 10 days after the surgery. Since I was lying flat now for over several weeks my body started to atrophy which led to more physical therapy to get stronger. It has taken my body almost two years to build up the strength that I had lost due to this set back. It has taken a lot of determination, perseverance hard work and willpower to get where I am today.
I am presently living on Long Island, and recently bought my first home closer to my family. With much persistence, I was able to find a full time job at eVero a Software Development company, doing database management and building SQL Server Reports for agencies who take care of people with developmental disabilities.
I feel that it is so important for teens and adults to see what I have gone through and what challenges I have on a daily basis. After doing this for many different audiences, I have come to realize that my experience is more than just recovering from an accident, it is about determination and never giving up. Whether this is from a hardship or the obstacles life puts in your path.. Everyone has the option to give up, I choose to NEVER SURRENDER!!