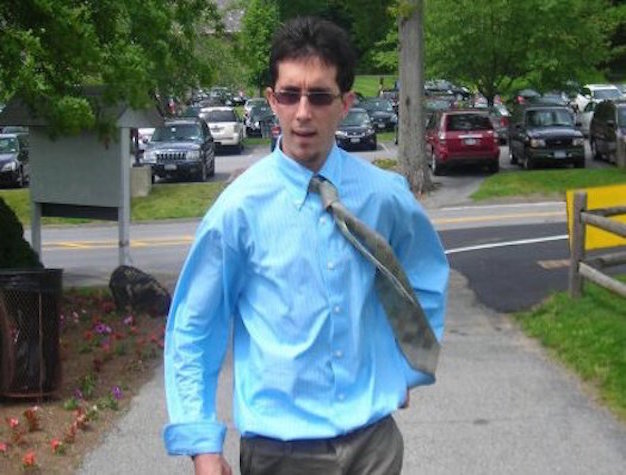 At the age of Seventeen I was involved in a terrible car accident that has altered my life forever. I had to go through many years of rehabilitation to learn to walk again. Since then, I have created a 45-minute narrated presentation that sends a strong message to NEVER SURRENDER no matter what obstacles are thrown at you.
The doctors told my family that I would probably never walk or be able to do anything myself, they even said I wouldnt even be the same person. I had spent over 18 months in the hospital going to physical, speech, and occupational therapy. After 6 months when I started to come around, I had my teachers from my high school come to the hospital and teach me so that I could graduate with my class. I remember sitting in the church that was attached to the St. Charles hospital and my mother telling me that the doctors wanted to order me an electric wheel chair. I immediately started crying and refused to order it, I told my mother "I GOT THIS". Not long after I had to make a huge decision because the medication, I was taking to loosen my tendons "Baclofen" would eventually start to kill my liver due to the amount I was on. My only choice was to get a Baclofen infusion pump inserted into my abdomen, around 6 months after having this infusion pump inserted into my abdomen the physical therapist at the hospital slowly had me up learning how to walk.
After being able to live home still in wheel chair, I continued to go for therapy and going to the gym or doing push-ups, sit-ups and crawling around my home on my hands and knees, literally every night to get my core strong enough to keep my body up. Once I was strong enough, I decided to go to Suffolk Community College and earned my Associates degree from 2005-2008, but still in a wheelchair, while continually going to the gym. Shortly after graduating with my Associates, I was able to get my driver's license (it must have took five times, one of my aids helped me write up a speech explaining to the instructor that just because I cannot speak I am still very much able to drive). By this time, I was finally strong enough to walk myself, I decided that I wanted to go away to college to live on campus, so I moved upstate to Pace University in Westchester and graduated with a Bachelor's degree in Technology Systems in 2010. Immediately after getting my Bachelors, I knew I had to further my education. I was so independent I loved it, so I moved to New York City in 2010 and rented a studio apartment in midtown on 3rd avenue. Since Pace University was down by the Brooklyn bridge and I wasn't strong enough to take subway early mornings or late at night, I had to swallow my pride and have a bus pick me up and drop me off from my apartment to school every day. In 2012 I graduated with a Master's of Science in Computer Science.
After finishing up graduate school, I decided to move to Long Beach since I was feeling trapped in a small studio with no car or transportation besides public transportation. I continued doing my internship in New York City, so I had to take the Long Island rail road from Long Beach to Penn Station and then had to swallow my pride again and get on the bus from Penn Station to the office.
While I was living in Long Beach Hurricane Sandy hit and being so close to the beach my Jeep was swept to the ocean and I was evicted from my apartment for 3 months. Since I was able to work remotely, I decided I wanted to live down in Florida. The weather is warmer 24 - 7 and since my body contracts in the cold I knew that my quality of life would be much better in warmer weather. In 2013 I moved down to Miami Beach. While living in Florida in 2014 I had a major setback!! My Baclofen Infusion Pump stopped working (which means it stop sending meds to my spine to help with my spasticity), I was found on the bathroom floor almost in a coma. I was rushed into emergency surgery to have my Baclofen Infusion Pump replaced along with the tubing into my spine. Unfortunately, the surgeon did not seal the skin around my spine properly. This caused a spinal leak which was not discovered in the current hospital. I was flown home to New York and I had to have a second spinal surgery to correct the seal. I was in ICU for 10 days after the surgery. Since I was lying flat now for over several weeks my body started to atrophy which led to more physical therapy to get stronger. It took my body almost two years to build up the strength that I had lost due to this set back. I literally had to start from beginning again, crawling/sit-ups/push-ups.
Two years after recovering from this past mishap in Miami, I decided I wanted to visit friends who recently moved to Colorado. Not aware that altitude could affect my Baclofen Infusion Pump. We drove up to the highest point in Denver Colorado to enjoy some of the sites. That night when we got home, I felt weak and really off so I asked my friend if she could walk me to my bedroom. During the night her dog started barking which fortunately woke her and her husband up. My Baclofen Infusion pump over dosed me with meds!! I woke up in ICU on life support, luckily, I was only on life support for 1 day so it was a quick recovery.
In the end of 2020, I had to get my 5-year routine Infusion Pump replacement surgery in my abdomen. This is just a 1-day surgery, quick in and out. One month later I started going through withdrawals itching and sweating profusely, so I went to the hospital and the surgeon knew something was up that night I had to be admitted into the hospital for emergency surgery. The surgeon had to remove the pump out of my stomach and had to redo the catheter in my spine because the catheter got kinked.Due to Covid, they sent me home after a week in ICU. After being home for two weeks I started having the same exact symptoms but worse, I was curling into a ball "back into fetal position". I had to be rushed to the emergency room again, after Cat Scans and MRIs they noticed the catheter slipped out of my spine, this caused another abdomen/spinal surgery.After being sent home yet again, not even two weeks later the scar over where my pump in my stomach was inserted was infected and bright red there was fluid between the pump and my stomach. There was an infection Inside of my stomach, so I had to go into surgery. This time they just try cut out the infection but he the same pump in!!I was sent home yet again and not even two weeks later the infection was still there so had to have yet another spinal surgery. The surgeon had to switch the pump to the other side of my stomach due to the infection on the original side. He left antibiotics in the other side where the infection was hoping it would clear. The infection never cleared so they had to go in for another surgery where we had to bring in a plastic surgeon to cut layers inside my stomach to remove the infected tissue. This was a quick surgery just a couple days in the hospital.By this time, it is February of 2021. I was sent home again because covid was bad in the hospital. They had to send me home with a midline IV for 6 weeks, so I was living by mom getting antibiotics twice a day. The midline IV dressing had to be changed once a week, as well as blood being drawn to have checked for the infection. The nurses that came in each got the midline infected twice, I had to go through that procedure of getting the midline in not just one arm, I had to end up getting it in both arms!
Since lowering the position of the catheter in my spine, in these past surgeries; currently 2021 I am the strongest I have ever been on my feet, while still going to the gym 3-4 days a week.
Never looking back always moving forward!!

I am presently living on Long Island, and recently bought my first home closer to my family.With much persistence applying to jobs and going on interviews, interviewing is challenging being that the first step is usually a phone call and trying to explain my speech condition is a challenge. Some potential employees understand and make accommodations for me to interview, while others often simply don't respond back to me. I was able to find a full-time job in 2016 at eVero corporation, a Software Development Company, as a SQL Data Analyst and building SQL Server Reports. This was a great company/team to work with, the HR and CEOs made it like a family atmosphere at work, and even better opportunity to learn different computer programming languages and skills!!
Still eager to further my career I was still going on interviews constantly, and I am proud to say I was able to land a position with the New York State as a Programmer Analyst. This is huge it has been a dream/goal of mine to get a New York State position.
It has taken a lot of determination, persistence, perseverance hard work and willpower to get where I am today. I keep striving to the next level in life, whether it is learning new technologies to growing in my career - traveling the world – going to the gym to stay strong and healthy – riding my tricycle around town or to the beach etc.
I feel that it is so important for teens and adults to see what I have gone through and what challenges I have on a daily basis. After doing this for many different audiences, I have come to realize that my experience is more than just recovering from an accident, it is about determination and never giving up. Whether this is from a hardship or the obstacles life puts in your path... Everyone has the option to give up, I choose to NEVER SURRENDER!
I WILL NOT LOSE!!